Bienvenidos a nuestra casa, La Luna Llena
We are Pieter & Bernadette, the proud owners of this house and land since 2019. We origin from the Netherlands, sold our house, left our jobs and feel very privileged to be able to live at this quiet and beautiful natural spot.
Our 'Finca' originates from the 19th century and has been rebuild and restored  in a traditional way. It is located on 7 acres of hilly land in a rural area, on the border of the small towns of Costur and Les Useres, in the province of Castellón.
Here, some 20 km from the Mediterranean Sea, in the hills, olive and almond trees, combined with pine-trees bloom and create a beautiful green landscape, in harmony with old pine-trees.

Through our life, work and various courses and trainings, we deepened our self-knowledge and developed our ability to get in touch with our true nature and a deep 'knowing' of what we feel is important to our lives. Our desire to live in a quiet and natural space, brought us to Spain, leaving behind the busy western part of the Netherlands and live mindful, better in balance with our nature.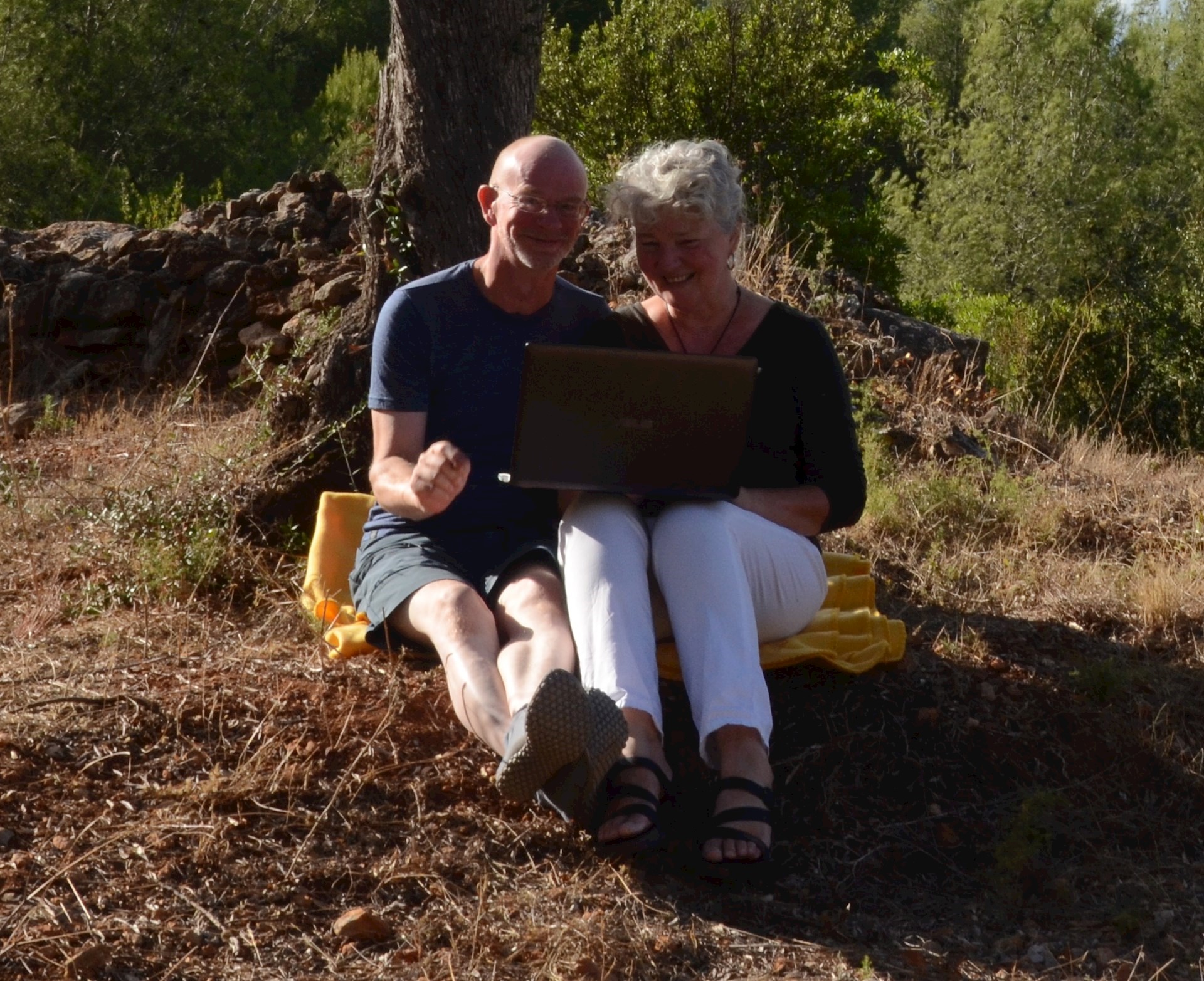 We consciously aim to respect the natural environment, leaving a minimum of waste and re-use goods the best we can. 
We use solar panels for energy & light, gather rainwater for showering and housekeeping and maintain a biological septic tank for our waste.
Our diet is vegetarian, sometimes enriched by fresh fish from the Mediterranean Sea.
Living this way we hope to leave a smaller foot-print on this earth, helping to preserve it for who lives after we have died.

Come and listen to the birds singing their highest songs.




Breath the clean air; feel the space and quiet energy. 




Enjoy the warmth of the Spanish sun our your skin.




Connect to the silence and open your heart.





A perfect environment to take time for yourself, give your mind a break and work on your personal growth. 
Develop your consciousness
Apart from a lovely place to stay and get to rest, we offer activities to develop your consciousness, open your heart and work on your personal growth while you stay with us. 
Follow the links below for more detailed information. 


Individual Rebalancing session

Individual Sound Healing session
You are very welcome to visit us and enjoy this natural beauty.
Just relax, treat yourself to activities we offer and nourish your spirit.