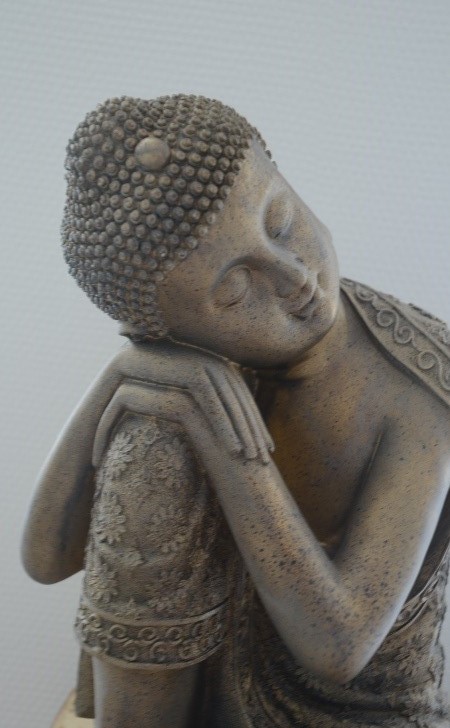 RETREATS in 2024
CONNECT TO THE SILENCE

This is the theme of our Retreats in 2024
The Silence within you
The Silence around you
How do you connect to them? 


Away from the hustle and bustle
Distance yourself from demands
Be in the Here and Now
Get to rest, let go of stress
Find your real self
Find Peace within
Short retreats are an excellent means to recharge your battery.
To take a real break from your daily busy life.
To un-wind. To find deep relaxation in your body and mind. 

Our retreats are easy to access, you don't need to have experience with what we offer.
We recommend it to people from 18 years and older.
You will stay 4 nights with us and enjoy the program of 3 days + evening program to prepare.
Why wouldn't you give it a try and treat yourself to this special experience?
Practical Information
Dates in 2024
Spring:                 Wednesday 8 May - Sunday 12 May 2024
Late Summer:    Wednesday 11 Sept - Sunday 15 Sept 2024
Autumn:               Wednesday 16 Oct - Sunday 20 Oct 2024


On DAY 1, the program starts in the evening.
On DAY 2 & 3 & 4 the program runs as explained below.
On DAY 5 the program ends after breakfast.

All activities will take place outside
(In case of bad weather, we have a proper alternative available nearby)

On request, you can book a pre-night stay and/or extend after the retreat.
PLEASE NOTE that ENGLISH or DUTCH are the leading languages during retreats. However, it is also possible to have them in FRENCH or GERMAN (on request).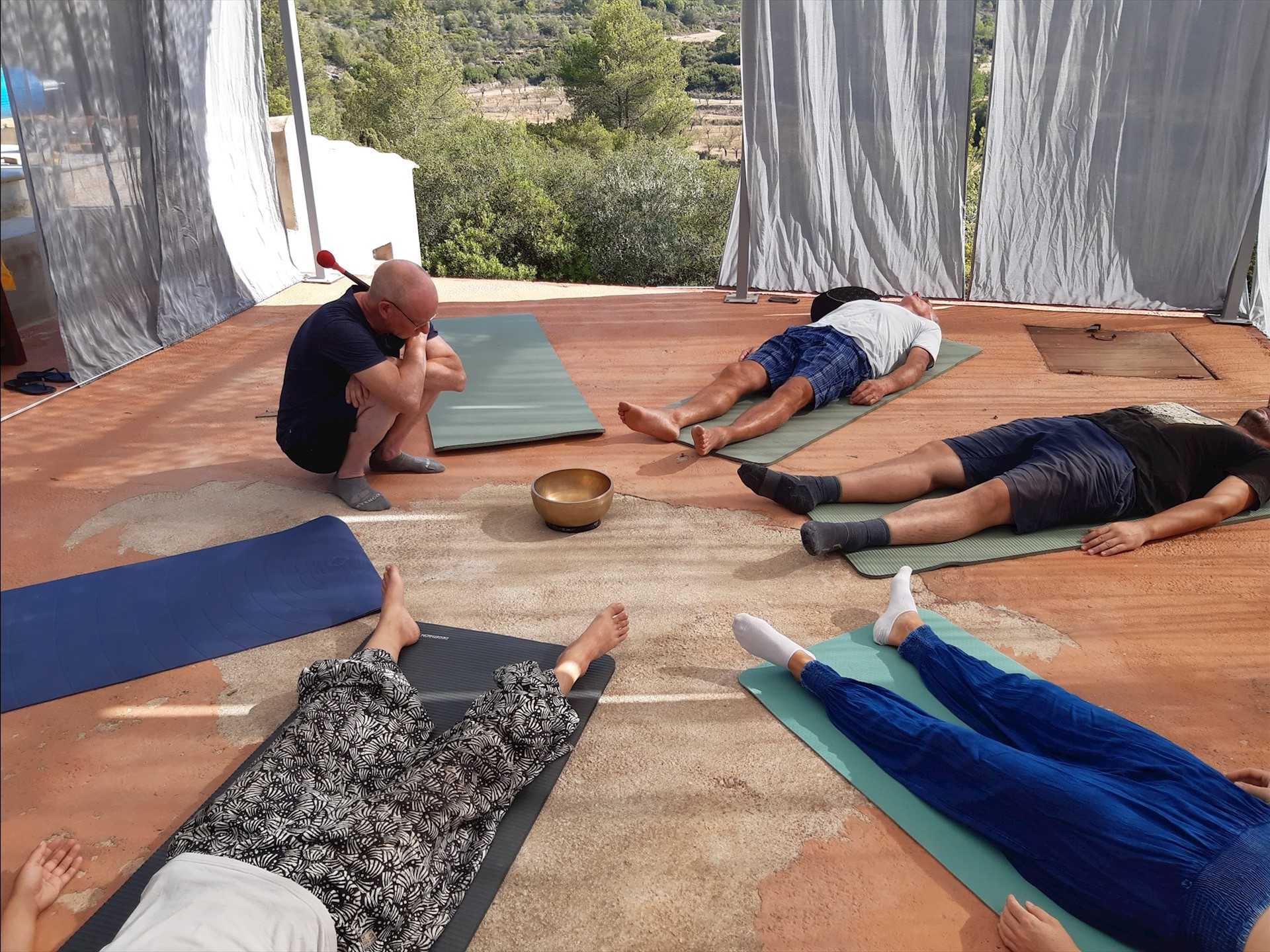 FEES


Our aim is to provide retreats at reasonable fee, to make them available to a wide range of people. 

€ 400 p.p. if you stay in our furnished tent, with private seating area
                    you can use the shared outside bathroom
€ 450 p.p.   if you stay in our Guestroom Piedras
                     you can use te shared outside bathroom

€ 500 p.p.  if you stay in Guestroom La Luna Llena
                     you will have a private bathroom
                     choose for 1 double or 2 separate beds

INCLUSIVE

*     4x Overnight with use of bedlinnen and towels
*     4x Breakfast, 3x Lunch, 4x light Evening Meal.
       (we cook vegetarian or add fish; and gluten free)

*     3x Morning Program (including Meditation) & 4x Evening Program
*     Unlimited use of drinking water, coffee and tea during program
       activities and meals.

*     Use of mat, meditation cushion & massage tables
*     Unlimited use of our Swimming Pool 
*     Unlimited use of Wifi

*     Pick up and return by private car at airport of Castellon -
       Costa Azahar (26km) or Valencia airport (125km).
       Castellon train station (30km) if you come by bus or train.


EXCLUSIVE
*    Refreshments and drinks outside the program activities
*    Individual Rebalancing or Sound Healing sessions
*    Your own travel from your home to and from Valencia or Castellon


Program Information
Within our Retreats, personal development and relaxation are key.
We offer you an opportunity to increase your self-consciousness in a soothing environment. 
Self-consciousness on how you can connect to your Inner Silence in your daily life. 
Active Mediation, Rebalancing, Breathwork & Ohmpunctuur Sound Healing exercises are part of the varied program. Some exercises you will do at an individual basis, some in couples of 2, some with the whole group together. We will use voice dialogue, practice basic massage, respectful touch and breathing techniques. You will learn how to use sound bowls and tuning forks. A yoga class is also part of the program.

The size of our groups is a maximum of 6 people, as we are a small scale accomodation.
However, this enables us to give you our full attention. 
DAY 1
We start at 7PM and get aquainted with the each other.
We set a personal goal for the days to come.
A short meditation follows and we close with a light meal.

DAY 2 & 3 & 4
  8AM -   9AM:  Active Osho Meditation
  9AM - 10AM:  Breakfast
10AM -   2PM:  Program with 1 or 2 short breaks

2PM - 3 PM : Warm Lunch

3PM - 7PM:   Time off
In the afternoon we offer you individual Rebalancing or Ohmpunctuur Sound Healing sessions to deepen your experience and personal process (at a separate rate). 

7PM - 8.30PM: Evening program followed by a light meal. 

DAY 5
8.30AM -10AM: Breakfast

After breakfast we can take you back to Castellon train station, or Castellon/Valencia airport or town.

All meals will be provided and there is no work involved for you; so you can focus on the program and yourself. We take into account diet restrictions you might have.


FILL OUT THE CONTACT FORM if you are interested to join and/or like to have some more information before you join. We are happy to explain and answer questions you might have.

PLEASE NOTE that we have already reserved all accomodation for the dates mentioned, so they will appear as not-available in the calender. So please contact us to find out if there is still space on your preferred dates.